ITALIAN TRADITION
ENJOYED ALL OVER THE WORLD
For generations, we have selected the best olives in the country, examining and treaing them with care and respect. With the same care, we choose the Olives that are traditionally and typically sourced from abroad. We choose the best suppliers to offer products that meet the highest standards of quality and naturalness: only in this way we are sure to offer the best Olives.
RETAIL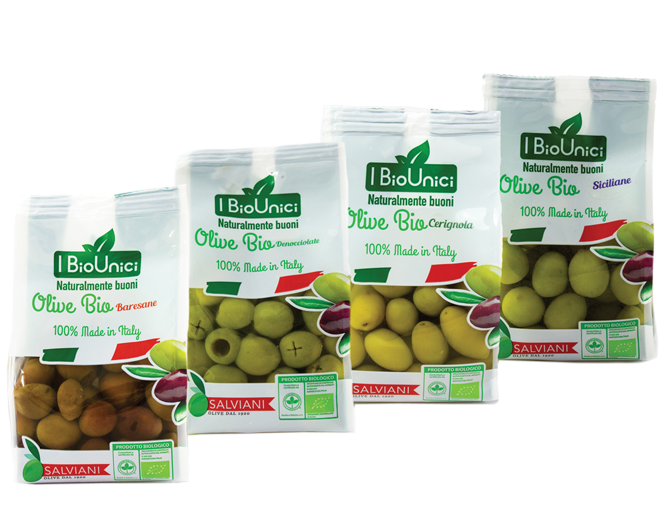 FOOD SERVICE
PRODUCT LINE
TRADITION
Processing of table olives since 1920. We boast a deep knowledge of the market and an ancient experience for the processing of table olives.
QUALITY
Bringing a high quality product to the consumer's table, the result of careful and meticulous work of choosing and processing the best olives in Italy and in the world.
INNOVATION
Our factory is equipped with seven packaging lines, advanced technologies to ensure high quality standards for products, work environments and staff.